Developers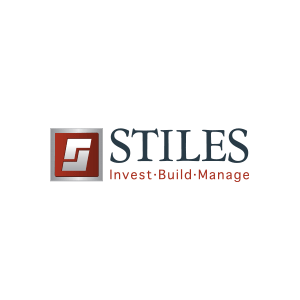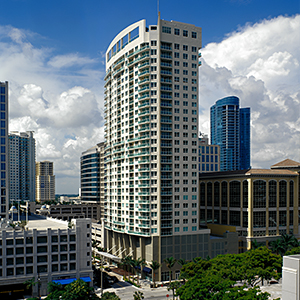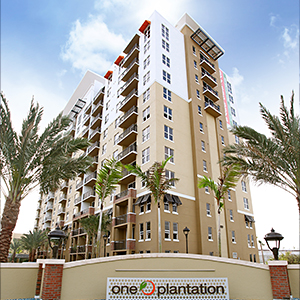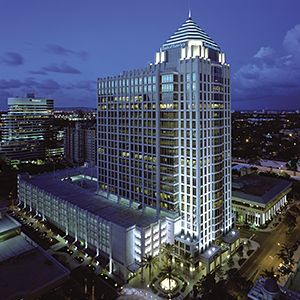 STILES CORPORATION
Having developed more than 38 million square feet of space since 1951, Stiles is recognized for its award-winning office, retail, mixed-use, and residential development projects throughout Florida. The company's development portfolio consists of class A downtown office high-rises and suburban offices, grocery-anchored retail centers, expansive corporate parks, luxury urban residential projects, and land development. As one of the first commercial developers to integrate master planning of commercial properties into corporate parks, Stiles is a leader in developing environmentally friendly, energy-efficient buildings. Reaching further than aesthetics, the scope of a Stiles project covers every element of the development process.
The expertise of Stiles offers clients a single-source solution from concept to completion, streamlining the process and eliminating complications that may arise as a result of using multiple vendors. Stiles takes full responsibility as the owner's representative, securing all required entitlements, approvals, and permits, as well as maintaining a continuous dialog with governmental agencies. Our talented professionals analyze each project, along with industry and economic conditions, to maximize savings through early cost evaluation, innovative ideas, and continuous monitoring of all project components.
Stiles' long-standing commitment to excellence, unsurpassed performance, and personalized service that is unmatched throughout the industry have earned the company its extensive list of distinguished repeat clients, including Wayne Huizenga, City Furniture, Guggenheim, and the Tribune Company. These strategic relationships continue to enable Stiles to play a vital role in Florida's economy and grow our business throughout the state. In addition, our financial strength and "human capital" have allowed us to build long-term relationships with major U.S. lenders, such as BBVA Compass Bank (NYSE: BBV), Bank of America Corporation (NYSE: BAC), and Wells Fargo & Company (NYSE: WFC).
In addition to its Ft. Lauderdale headquarters, Stiles maintains regional offices in Miami, Tampa, West Palm Beach, Naples, Ft. Myers, and Orlando, Florida.
RELEVANT PROJECT HISTORY
Sunrise Harbor – Located on Florida's Intracoastal waterway in Fort Lauderdale, Sunrise Harbor is an 800,000 square foot, twin 16-story condominium complex featuring 352 luxury apartment units and 16 guest suites. Built in 2000, the project comprises a 270,000-square foot parking garage and 8,000 square feet of ground-floor retail space.
350 Las Olas Place – Built in 2005, 350 Las Olas Place is located in the heart of Fort Lauderdale's central business district and just steps from the contemporary Las Olas Boulevard. This 163-unit, 30-story luxury condominium comprises a four-level parking garage and ground floor retail totaling 400,000 square feet. Amenities include a private rooftop social room, a rooftop infinity-edge pool and health club, an executive business center with conference facilities, and a high-tech security system.
One Plantation – A luxury residential development comprising two 12-story towers with 321 rental apartment units. Located at the northwest corner of University Drive and Interstate 595 in Plantation, Florida, the project includes one-, two-, and three-bedroom residences, a 15,000-square foot clubhouse with state-of-the-art amenities, a four-story parking garage, and a sports pavilion. The project was completed in 2013 and achieved 99% occupancy within eight months after completion of construction, at the highest per-square-foot rents in the immediate submarket. One Plantation achieved LEED certification from the U.S. Green Building Council, the first luxury multifamily community in Broward County to do so.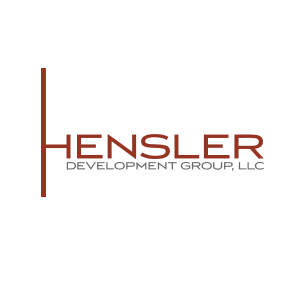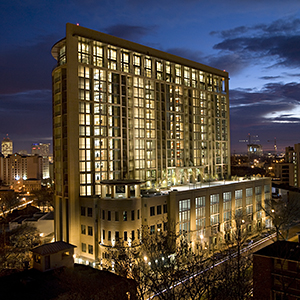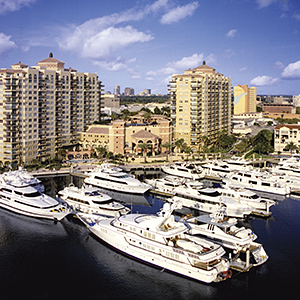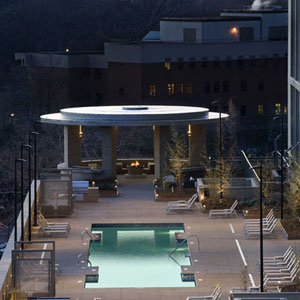 HENSLER DEVELOPMENT GROUP
Prior to forming Hensler Development Group (HDG), Ray Hensler was the Co-Founder and Chief Manager of Corner Realty Partners (CRP), the developer of the Adelicia, an 18-story upscale high-rise in mid-town Nashville. Prior to that, Hensler was President of the Nashville Division of Stiles Corporation, a Florida-based real estate development company.
As president of HDG, Hensler's diverse background brings a well-rounded leadership and knowledge base to the company and the industry as a whole. A graduate of Florida State University (B.S. Finance) with almost 20 years of development experience, he's had overall responsibility for the development and construction of 1,600,000 square feet of retail, residential (condos and apartments), and office property representing a value of more than $250,000,000. In addition to his development experience, Hensler has nearly three years of corporate banking experience and has served on the board of several civic, business and philanthropic organizations.
RELEVANT PROJECT HISTORY
The Adelicia - 18-story, 186 unit high-rise that included a ground floor restaurant and 9,089 square feet of class "A" boutique office space and an exclusive ½ acre gated urban park. Hensler led this 461,000 square foot project was completed on time, within budget and exceeded the original profit expectations of its partners. In 2009 the Adelicia was recognized locally as the "Development Project of the Year" by the Nashville Business Journal and was also awarded a NAHB Pillar Award for "Best Mixed-Use Development". Since achieving a sellout in April of 2009 the Adelicia has established itself as the most prestigious condominium community in the Nashville market and boasts many nationally known, high profile residents.
Sunrise Harbor - 17-story, 368 unit luxury rental-by-choice high-rise that included approximately 7,046 square feet of ground floor retail and a state-of-the-art mega-yacht marina. This 800,285 square foot project was completed on time, within budget and achieved lease-up/stabilization within 11 months at rental rates that exceeded original pro-forma expectations. Recognized by NAHB in 2001 with a Pillar Award as the "Best Multi Family High-Rise", this community was sold by the Stiles partnership to the State of Florida Teachers Pension fund in 2001 for approximately $245,000 per unit (a record price at the time). More than 10 years after its completion, Sunrise Harbor continues to be the most prestigious luxury "renter-by-choice" community in Bro-ward County, if not Florida.